A success story: Trans Isole, from precursors of intermodality to the good example of sustainable logistics.
Specialists in maritime road and intermodal transport, logistics and distribution for all types of goods, throughout Europe.
Trans Isole is the brand that has represented the Spighetto's family for two generations. An impeccable organization with a human face, which for over thirty years has been gathering growing trust in the sector of maritime road and intermodal transport throughout Europe.
The solid family management and managerial dynamism are a guarantee of high professionalism, short delivery times, punctuality and maximum safety in the handling of goods.
The company is able to carry out any type of transport and shipment in an excellent manner, from the small package to the complete container, up to the transport of dangerous goods, in ADR, and to exceptional and special transports.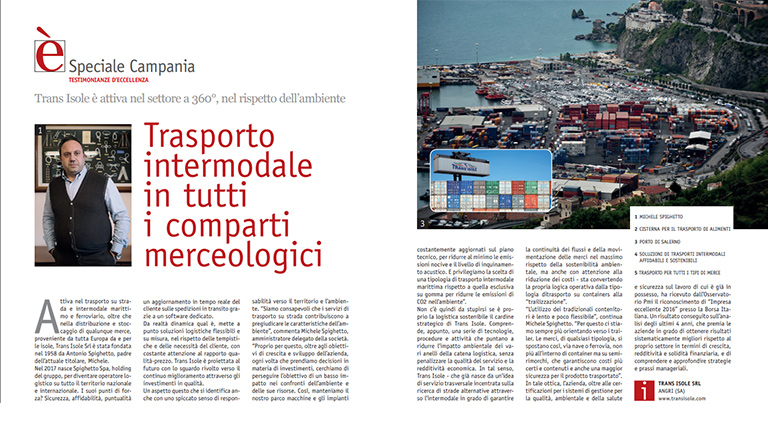 The Trans Isole operations center is located in Angri, in the province of Salerno, in the heart of the Agro production district Nocerino-Sarnese and in a strategic position between the ports of Naples and Salerno.
Here is a fleet of constantly evolving and constantly available means of transport.