Transportation of container boxes, mobile cases and monoblocks
Thanks to twist-lock vehicles, Trans Isole is able to carry container boxes, mobile crates, monoblocks of any size and type.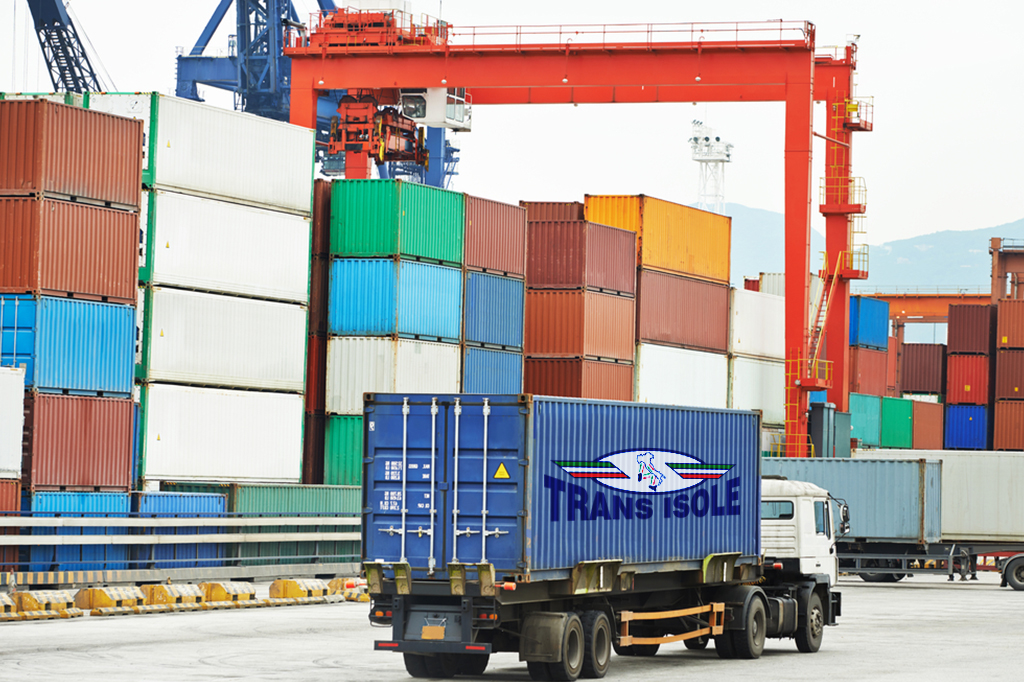 Container transport increases the number of Trans Isole services for the transport of goods, including foodstuffs, thanks to a modern and efficient fleet of articulated vehicles of different sizes.
This type of transport can be used both for ordinary transports and for exceptional transports and fits perfectly into the land-sea intermodal transport flow, ductile,
flexible, competitive, able to satisfy the needs of a mixed clientele.
Type
Box
Reefer frigo
Flat Rack
Open Top
High Cube
Mobile speakers
Prefabricated Modules
Dimensions
20' (6 mtl.)
30' (mtl. 9)
40' (mtl. 12)
45' (Mtl. 13,60)
Moreover, Trans Isole has cranes of various capacities for unloading and positioning on the ground.
A quality freight and freight service, guaranteed by the professionalism of Trans Isole.