CONTROLLED TEMPERATURE TRANSPORT
Controlled temperature transport of food, pharmaceutical, floral and nursery products for the Italian and European market
The Trans Isole fleet, isothermic and refrigerators vans allows full loads to be carried out at a controlled temperature and to deliver, on request even within 24 hours of loading, throughout the national territory (with particular attention to Sicily and Sardinia) and Europe.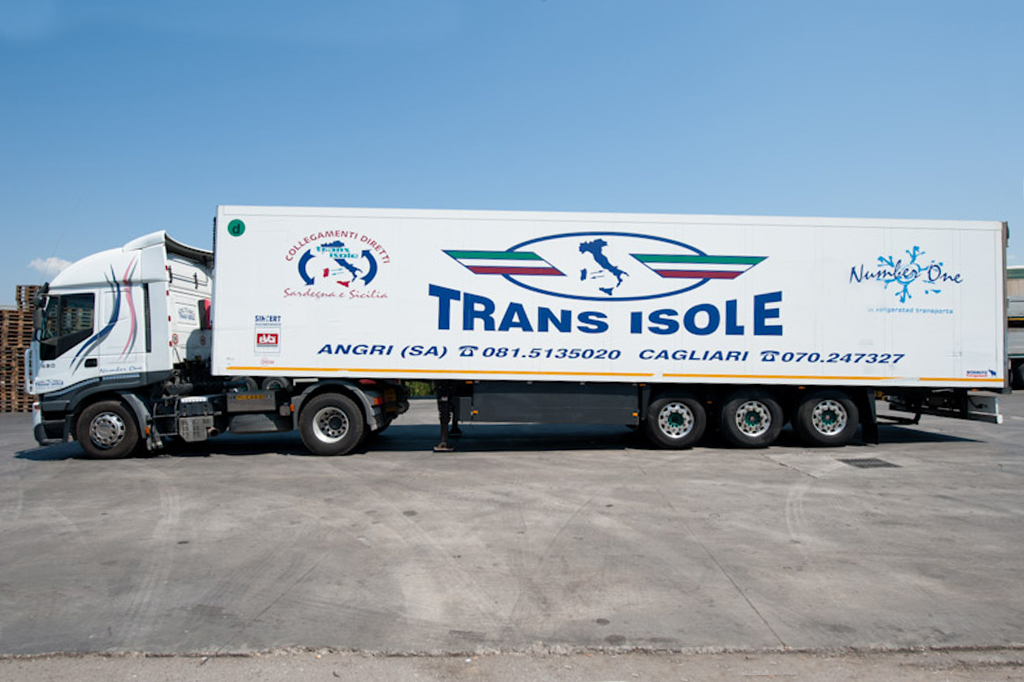 Vehicles and transport according to law
The dedicated company vehicles of Mtl. 13.60 have a load capacity of 32-33 Europallets and are equipped with Thermoking SLS400E motors capable of controlling temperatures from -30° to + 30°, in compliance with the A.T.P. and with approved temperature recorders.
Furthermore, in compliance with the community directive 43/93/CEE and the legislative decree 26 May 1997, n. 155, in the matter of Hygiene of food products, Trans Isole applies the company HACCP self-control system (Hazard Analysis Critical Control Points).