A SERVICE IN ADDITION TO TRANSPORT SERVICE
Trans Isole offers the logistics and warehousing service for third parties in its warehouses in Italy, strictly insured and protected by surveillance systems.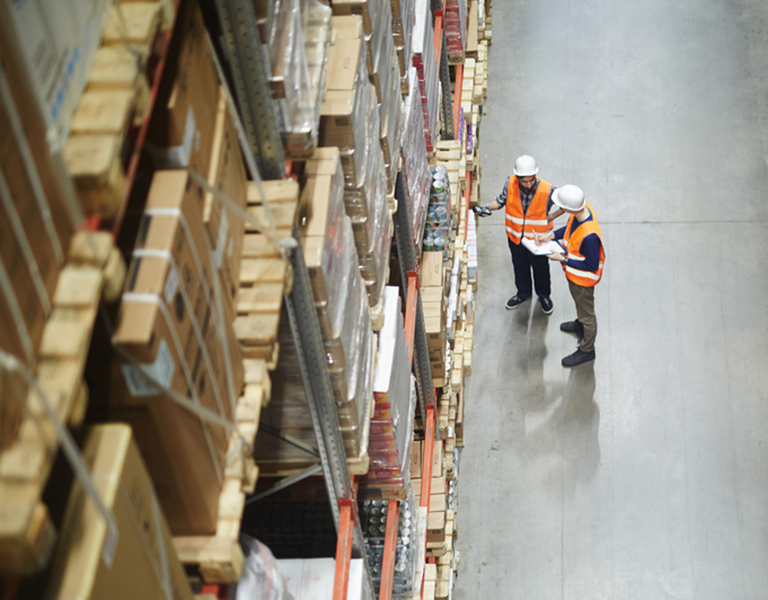 LOGISTICS, THE NATURAL EXTENSION OF TRANSPORT SERVICES
The structures are equipped with lifts with forks and pincers for handling various types of goods (pallets, newspaper and packaging paper reels, drums, tubes, scales, tanks, etc.).
The physical and accounting management of the deposit is carried out with scrupulous precision and assures the Customers a careful custody and handling of the goods.
LARGE OR SMALL, THERE IS SPACE FOR EVERYONE
Currently the depositors are both large companies that need considerable space for the storage of their goods and small local companies that, by outsourcing the deposit, are able to reduce costs related to rent, supervision, personnel, insurance and other costs alive.
ANGRI (SA)
In Angri's industrial area, at few kilometers from the highways, from the railway stations, from Nola's interport and from Salerno and Naples ports, Trans Isole has a large warehouse of 2,000 square meters covered and three deposits of 70,000 square meters total for the movement of goods and storage of vehicles.
Warehouses and storage are totally covered by photovoltaic panels for autonomous and clean energy production.
LIVORNO
Livorno's structure extends over a square of 5,000 square meters and is the point of support for handling goods with the northern part of the peninsula.
GENOA
The logistic Genoa'space consists of a warehouse of 3,000 square meters and a large service area of 12,000 square meters.