Trasporti completi e parziali in regime di ADR. Mezzi in ADR e conducenti muniti di patentino.
Non lasciamo mai nulla al caso.
ADR TRANSPORT, WHAT WE ARE TALKING ABOUT?
ADR stands for "Accord Dangereuses Route" and is the European agreement that regulates the transport of dangerous goods, signed in Geneva on 30 September 1957 and ratified in Italy by law 12 August 1962 n. 1839. This agreement contains the regulatory provisions for the transport of dangerous goods by road with regard to packaging, cargo securing and marking.
LE NORME DELL'ACCORDO PER IL TRASPORTO RIFIUTI ADR
» Classificazione delle sostanze pericolose in riferimento al trasporto su strada
» Norme e prove che determinano la classificazione come pericolose delle singole sostanze
» Condizioni di imballaggio delle merci, caratteristiche degli imballaggi e dei contenitori
» Modalità costruttive dei veicoli e delle cisterne
» Requirements for the means of transport and transport, including travel documents
» Exemptions from compliance with the Agreement
WHY CHOOSE THE ADR TRANS ISOLE SERVICE?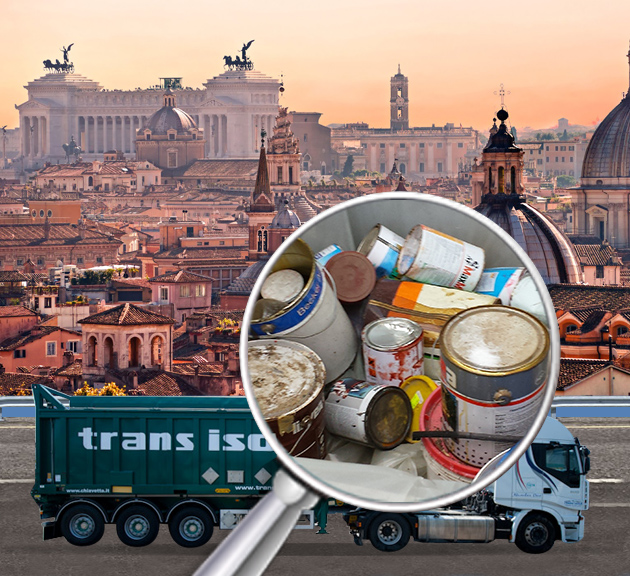 Trans Isole carries out complete and partial transport under the ADR regime (ADR vehicles and traveling personnel with an ADR license).
The Company is regularly registered in the National Register of Environmental Managers, with authorization No. NA / 000104 and is therefore able to transport waste (both dangerous and non-hazardous).
You can view our authorizations, categories and dedicated fleet.