Two generations,a family. We open every da to our customers, the way to Europe
The passion and the experience of two generations of the family Spighetto, combined with investments in technology, fleet and human resources are the key to the company's growth.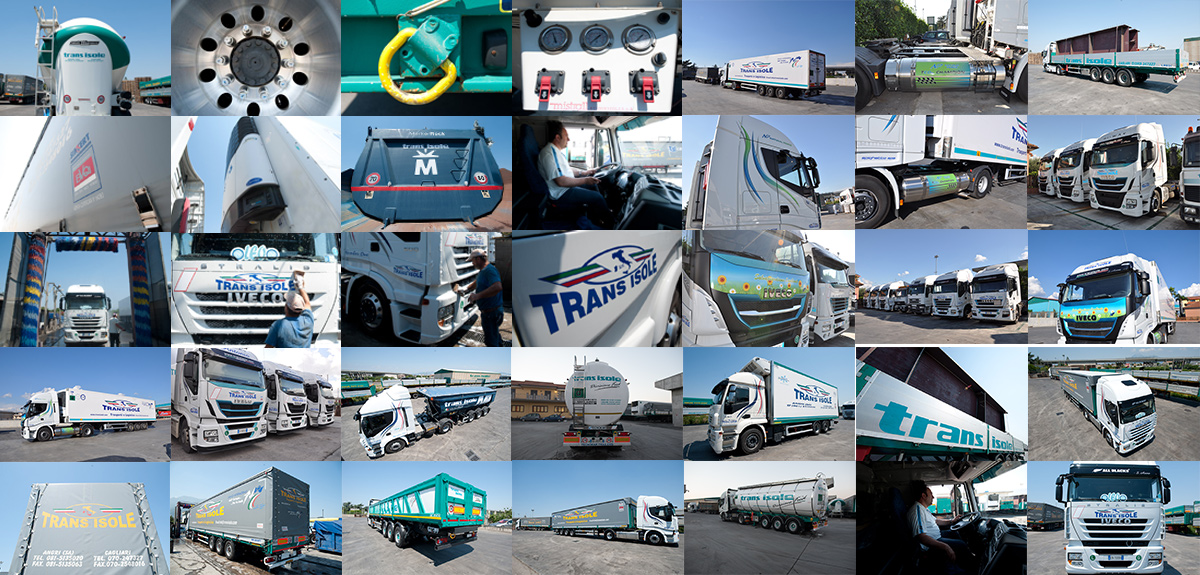 Today, the brand is a guarantee of reliability Trans Islands in national and international transport land of a wide range of sectors as well as special transportation, exceptional ADR in addition to intermodal maritime transport and distribution throughout Europe as groupage goods and services, warehousing and pallet management.
Tutti i trasporti sono effettuati con proprio personale dipendente e con mezzi di proprietà geolocalizzati, in modo da ottenere sempre tempi ridottissimi di trasporto con la massima sicurezza.
Trans Isole è proiettata al futuro con lo sguardo rivolto verso il continuo miglioramento attraverso gli investimenti per la salvaguardia del territorio e dell'ambiente. In particolar modo, l'Azienda effettua trasporti con automezzi di classe euro 6 o lng ed ha installato pannelli solari a copertura dei depositi principali.