Constant investment in new vehicles, extended deposits and parkings, constantly formed human resources, tracking platforms and advanced technologies
EURO6 MEDIA PARK AND SUSTAINABLE LOGISTICS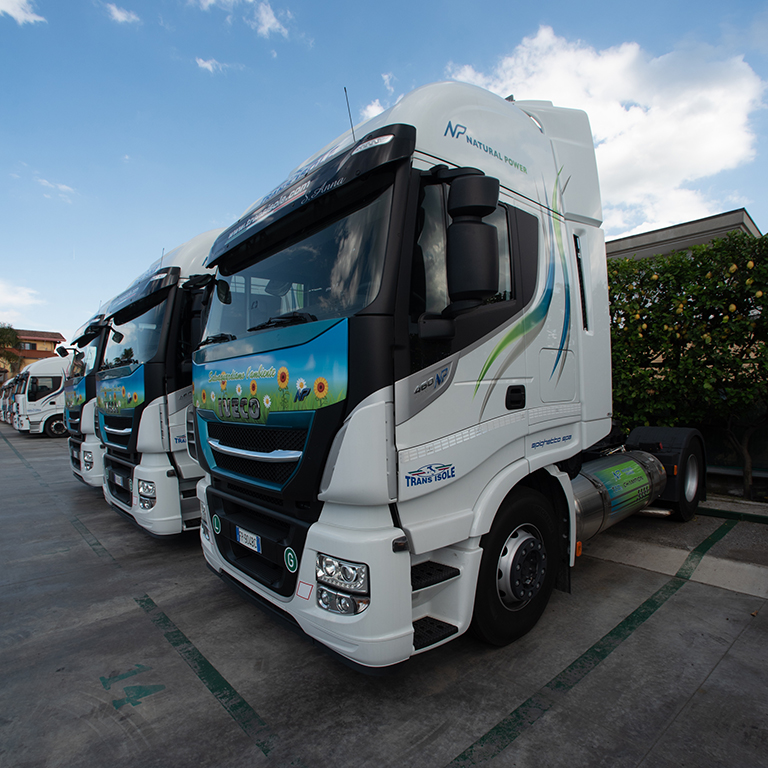 The entire fleet consists of a very modern and efficient fleet of over 2,000 vehicles, including TIR powered by Lng. Machinery and equipment fleet are constantly updated to minimize harmful emissions and noise pollution.
Trans Isole favors the choice of a type of intermodal maritime transport compared to the exclusive road transport and sustainable logistics is the strategic strategic cornerstone, which aims to reduce the environmental impact of the various links in the logistics chain, without penalizing the quality of the service and economic profitability.
HUMAN RESOURCES AND CONTINUOUS EDUCATION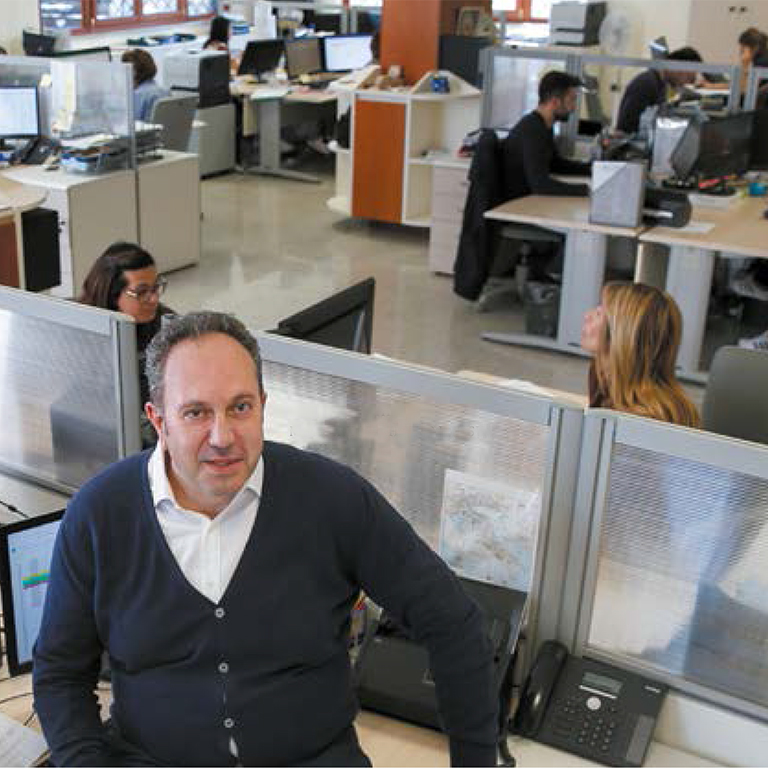 Continuous updating and specialization of skills. Human resources are the starting point for every production and the basis for constant growth.
Trans Isole invests in continuing education and professional updating of employees, which it considers its main wealth. Search for qualified personnel, training courses and refresher courses are the cornerstones that guide the strategic and corporate choices in the field of human resources, all aimed at improving work productivity.
"Only by investing in our human resources, can we actively respond to market challenges and maintain the quality of all services."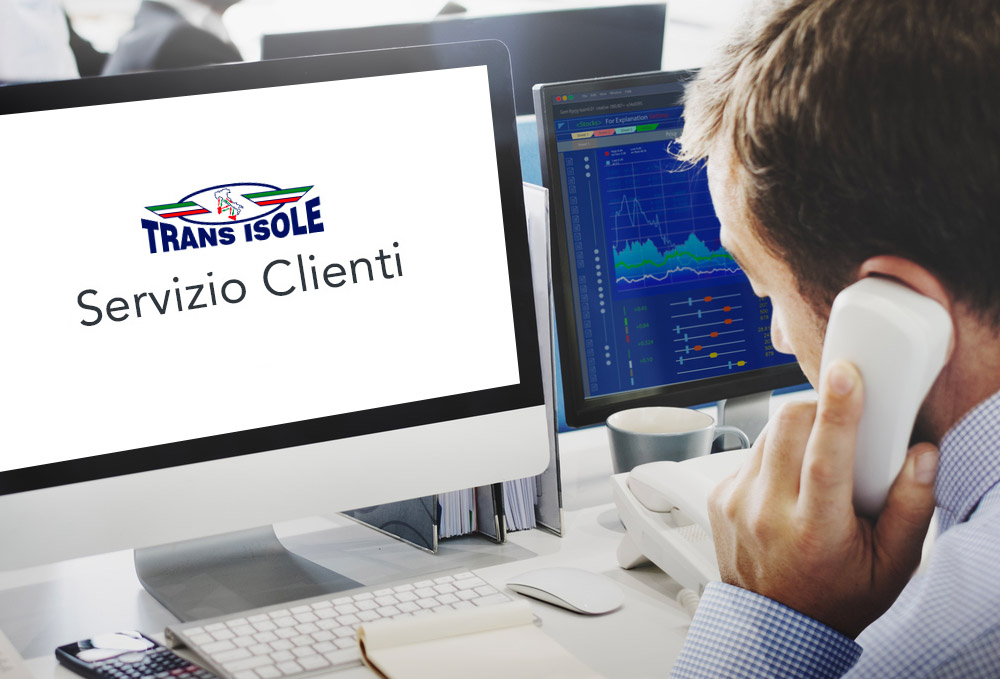 Trans Isole provides information on orders, their status and responds to any problems encountered in the various logistics and / or transport processes.
It is possible to contact one of our operators by telephone or whatsapp who, in real time, will be able to indicate the progress of an order, respond to specific problems or direct you to a contact person dedicated to your needs.
NEW DEPOSITS AND PARKINGS WITH PHOTOVOLTAIC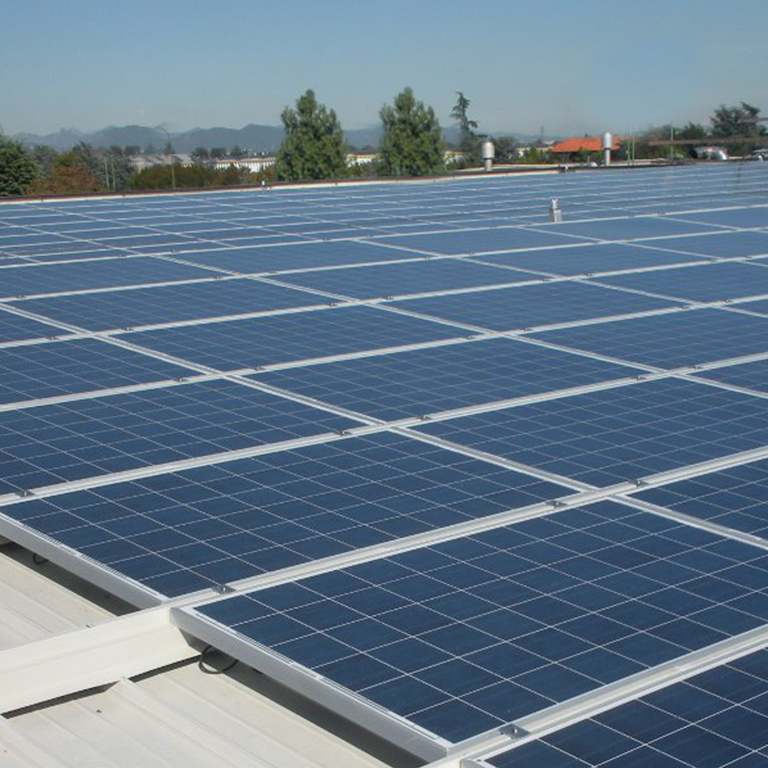 Trans Isole is aware that the transport activity produces effects on the environment and, for this reason, it favors intermodal transport with respect to that on tires only in order to reduce CO2 emissions and, at the same time, invest in means of transport innovative with reduced environmental impact.
In addition, the Company seeks to compensate the environment with investments in new deposits and parking lots with photovoltaic roofs for the production of alternative electricity. A way to support the environment, supporting valid and concrete innovations.
DISCHARGE WATER TREATMENT, RECOVERY AND REPLACEMENT SYSTEM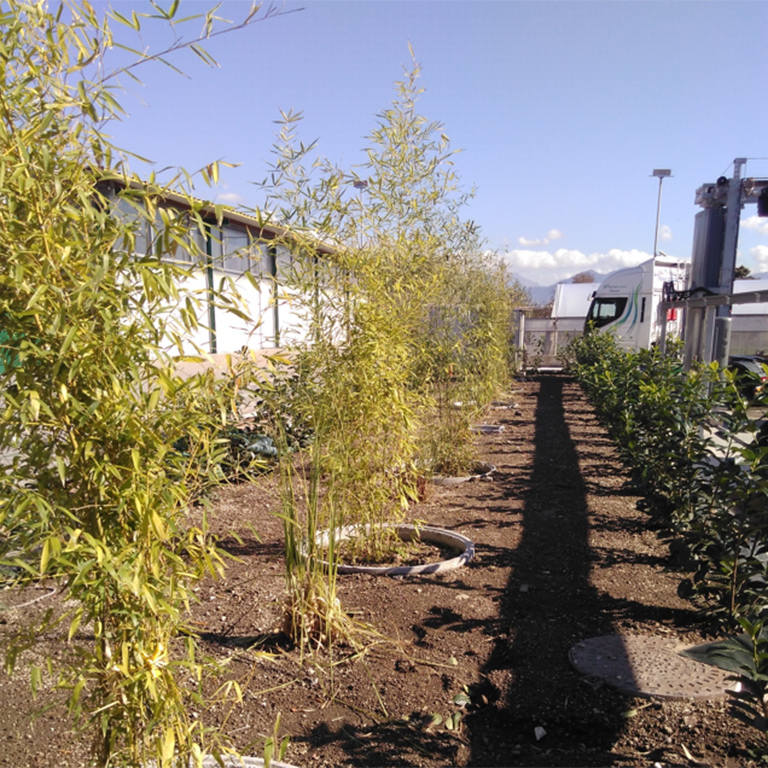 Trans Isole highly values the recovery of water, a resource that is increasingly scarce on our territory, integrating a system for recovering and reusing water resources.
The water reuse system has been carefully planned, and designed in relation to the company and to the washing activity, in order to have the degree of elasticity commensurate with water requests, even immediate. This system is based on a process of decantation, purification with an activated sludge system and filtration, intended for the treatment of industrial wastewater more specifically for the purification of waste water with a low organic load (such as those deriving from car washes).